SUNDAY, 11 FEBRUARY 2018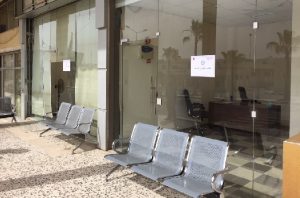 Jordan Airport Company provided a temporary Civil Status and Passport Department (CSPD) office at Amman Civil Airport as part of its role in serving the local community and through its continuous efforts to provide the best services to its customers and employees.
The office was established in coordination with the Civil Status Department from the 11th of February 2018 for a period of 3 weeks to secure issuing smart civil status cards for all airport employees and their families.
The temporary office also served the Civil Aviation Regulatory Authority, the Department of Meteorology and the Petroleum Refinery's employees as well.